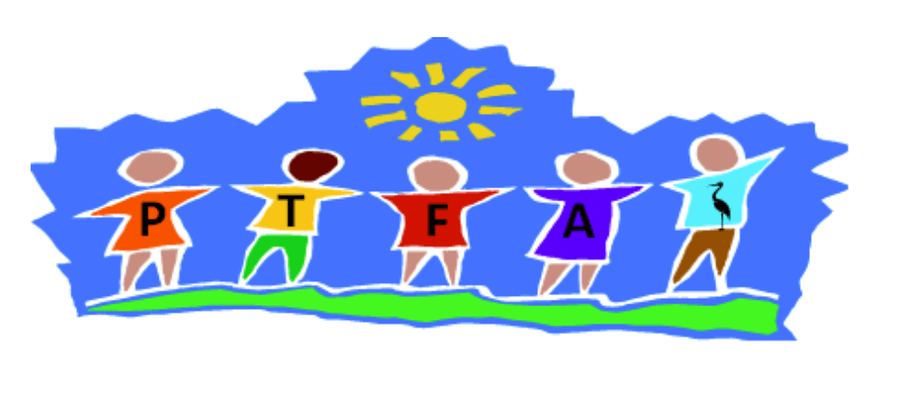 PTFA
(Parents, Teachers and Friends Association)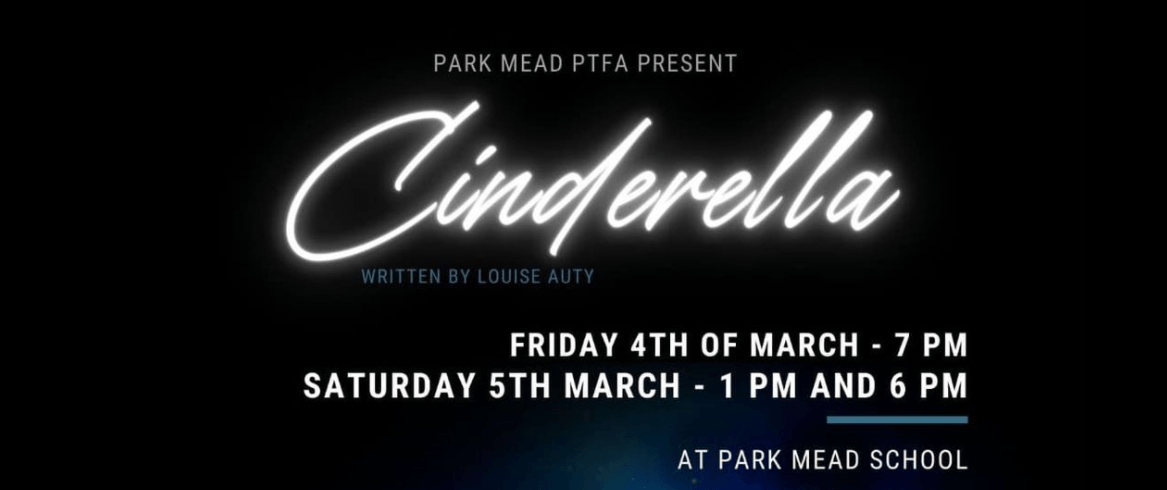 Thank you for supporting your PFTA by helping Cinderella be free of her evil stepmothers' clutches and her ugly sisters evil cackles in our 2022 pantomime Cinderella.
We hope you enjoy the show and like the extended show programme below.
PFTA Chair


Mhairi Coles

I can't begin to describe what an emotional journey our panto cast and crew have had. The uncertainty around whether we would do all this and have to cancel was hard enough but then add into the equation that Covid has taken us down one by one meaning very few rehearsals had every single member present. But they carried on and have worked harder than ever to get this Pantomime on the stage.


I am so happy to see a Park Mead pantomime back after a years covid hiatus and I am personally excited to be helping backstage once again. With none of my own children participating this year I thought I might get a year off but it seems the thrills and giggles are hard to resist after a dreary couple of years. I am so proud of all the children involved and I wish I had even a small bit of their energy.
Thank you to all the cast and crew for working so hard, you should all be so proud of the money you've already raised. A particular mention though goes to Louise Auty our fabulous writer and director. She's let panto and the PTFA take over her life for many years and we sadly lose Louise when her youngest leaves Park Mead this summer. Door is always open though Lou and thanks for your dedication with this pantomime.


Thank you all for coming along and supporting the PTFA and the school by buying tickets. The money we raise for the PTFA goes back to support the school and it's pupils. We pay for extra workshops for each year group and iPads for each class. There are always lots more things we would like to fundraise for so please do continue to support our events.


Plans are already being made for next year so if you have an interest in taking part then please do email and let me know. It's not just cast members, we need help with make up and hair , costumes and scenery too. Contact me on parkmeadprimaryptfa@gmail.com
Enjoy the show.

Louise Auty


Director


No sooner had the curtains closed on our last panto, the Government
closed the curtains on every theatre in the land as we went into
lockdown. When we looked back we were extremely grateful that we
managed our performances before the rules changed.


In 2021, Greg and Lisa Hard wrote a pantomime they had hoped to
present in March, then when lockdown 2 happened they were aiming for
July 2021. But alas, restrictions were not lifted in time. Fortunately for
me, Mhiari and the PTFA committee said they'd let me have one more
shot at writing and directing while my youngest was in Year 6 and the
Hard's masterpiece will be with you in 2023!


With the read through date fast approaching, I started the odd scribble in
my trusty panto notebook but the real work started with a mere 3 weeks
to go before my December deadline. At that point I had the names of 5
people who were prepared to join our main cast and it was looking touch
and go as to whether we'd be able to perform this year. Then, all of a
sudden, a whole raft of new and old faces came forward to save the day.

This year's cast has an eclectic mix of familiar faces and new blood that gives the whole show a lift, and everyone is so excited to be on stage again or for the first time. It's been so lovely getting back to rehearsing and being creative, some semblance of normality has returned. We hope that we can bring that feeling to you too, along with a few laughs along the way. Of course, this rehearsal season has been far from normal with more absences than ever before and almost every chorus member being hit by Covid at some point during the schedule, dramatically impacting on their rehearsal time. However, they have all been little superstars and thanks to Amy Baker's keen recording they've been practising all their dances at home in isolation so that they are ready for our performances. In addition, the cast were kind enough to let me put on extra mid-week rehearsals and it has all come together in the end. So thank you cast and crew for all your weeks of hard work, for your resourceful efforts finding the creative costumes, perfect props and magical music choices.


Last, but not least, thank you for all the Sunday rehearsal cakes! I can't tell you how sad it makes me that this is my last year working with Park Mead PTFA as a parent volunteer. I've written 5 pantos, directed 4 of them and had 3 brilliant years as the PTFA chair while my 2 children passed through 1 amazing school. I've loved it all.


So it is with a heavy heart that I hang up my PTFA hat but I know at least that I'm passing the panto baton onto a wonderful team who will continue to bring you many, many laughs in the years to come.

Cast Biographies

Lady Harridan-Hardup


Sindy Hammond-Jones

This is Sindy's first Park Mead Panto and maybe the last time 'she pops along to help' as getting the Evil Stepmother wasn't quite on the agenda, however a role she's embraced and maybe enjoyed a little too much! After several years of doing panto in Witley it's been lovely to bring it closer to home and an even prouder moment to be on stage with her daughter Matilda for the first time. A pure joy to have so much fun alongside a stellar cast! Get those Boo's and Hisses at the ready...I'm coming for em'

Cinderella


Tanya Neville-Towle

Having loved being a part of Louise Auty's brilliant 'Snow White' and 'Sleeping Beauty' in recent years, shes excited to be back on stage again and even more thrilled to be playing her little girl's favourite princess Cinderella! The story is a childhood favourite of Tanya's and her girls', so this feels extra special. In real life she's lucky to be surrounded by gorgeous little ones all the time! She is mummy to Summer (Year 5) Finn (Year 2) and little Chloe. And a nursery teacher at Knowle Nursery, which is just the loveliest place to work. Due to covid, rehearsing this years panto has been challenging at times, but spirits are always high and the cast and crew are so dedicated and "we've just had the best time!

Buttons


Simon Willis

Simon is thrilled to be returning to the stage in his third Park Mead Panto, this time as Cinderella's bestie, Buttons. Upon finding out his role Simon eagerly went to research his character by watching all the Cinderella movies he could find, only to discover this vitally essential, hugely entertaining, thoroughly handsome and very lovable character appeared to have been cut from every single one! Which has therefore left him none the wiser and with far less time to learn his lines. He is proud to once again be joined in the cast by his wonderful family and has loved being back and rehearsing with the whole Panto gang. He hopes you enjoy the show as much as we all have enjoyed making it for you.

Fairly Good Mother


Greg Hard

Greg has been treading the boards to varying degrees of indifference for many years - this will be the fifth panto he has taken part in and the fourth one at Park Mead following his disturbing turn as 'Fairy Balls' in Sleeping Beauty. The past 2 years of pandemic and lockdowns have meant that Greg has had no legitimate reason to dress up as a woman in public, so he is over the moon those restrictions have finally been lifted. Greg is delighted to once more be a part of the Park Mead panto especially as, yet again, he gets to share the stage with his son Eliot. He'd like to say a huge well done and thank you to Louise for writing such a fun panto and for making the rehearsals great fun too. Greg hopes you all enjoy watching the show as much as he has enjoyed doing it.

Hermesetas Harridan Hardup

Lucy Kinloch

Lucy is excited to be joining Park Mead Panto for the first time this year. Mum to Rory in Year 5 who is also braving the spotlight and Dulcie Year 1 ("she will be booing at me the loudest"). Of the experience she says, "The whole experience has been a hoot, with such a fabulous Cast and Crew. We have had a lot of fun and eaten a little too much cake! If I remember my lines, it will be a belated Christmas miracle! Have fun, enjoy the show and don't boo too hard as I will have to send you to see mother."

Hysteria Harridan-Hardup


Caroline Willis

"First year - nerd. Second year - ugly. I'm beginning to think Lou (Louise Auty, writer) doesn't have the highest opinion of me..... " Despite this, it is Caroline's pleasure to be doing her second Park Mead Panto; this year as one of Cinderella's Ugly Sisters (AKA the real heroes of the panto!). Once again it is a whole 'Willis family' affair, with Jessica (year 5), Hannah (year 2) and her lovely husband Simon (year too-high-to-count!). Caroline's had such fun doing this as a family, and in the company of this fabulous cast and crew. New skills acquired this year include: keeping wigs on her head, snorting when laughing, grappling with fake eyelashes and, most importantly, aerobics with footballs shoved down her trousers.

Captain


Sara Burge

Sara decided that she didn't have enough to do in her life already, that she'd try being on stage for the first time this year in the Park Mead Panto! With her cherubs, Theo in Year 4 and Freya in Year 2, also joining the cast for their debut appearance it certainly is a family affair. Sara has found it has been a great laugh already and we've yet to get to opening night. If she can get all her lines out and all words pronounced correctly (watch out for those French ones!) she'll know she's done well and might even consider an encore for 2023……. (if she's wanted!)

Prince Charming


Melanie Fullard

This is Melanie's first time treading the boards of panto. As a teacher, she can normally be found running things behind the scenes and would like to thank her daughter Annalise (one of Cinderella's squeaky little friends from Year 2), for inspiring her to step on stage and out of her comfort zone. Big thanks are also due to the rest of the Park Mead panto family for making her feel so welcome, to her husband Marty for all his support and to her youngest James for letting Mummy get some more sleep lately!

Dandini

Lisa Quinlan

We shall go to the ball!!! Yay! Lisa is so happy to return to the Park Mead panto team for the 6th year. We missed putting on the Panto last year so much so we are delighted to be here again this year. Lisa is joined on stage by not one but two Quinlan girls! Leanna in Year 6 and Tegan (making her panto debut) in Year 3. Lisa is so proud to be part of this amazing team who have all worked so very hard to produce this show, we really hope you enjoy it!

Enjoy the show!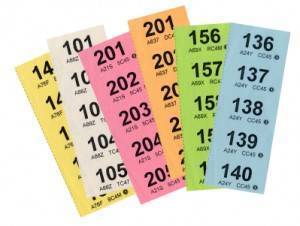 Cake raffle every Friday
Buy your weekly cake raffle ticket every Friday morning from 8.30am to 8.55am from the wooden gazebo in the KS1 playground. 20p per ticket. Raffle drawn in assembly and the lucky winner will be taking home a yummy cake for the weekend!
Recycling
One of main our aims for this academic year is to tackle our disposable plastic use and be a lot better at recycling overall. We have plenty of plans in place for a few new recycling opportunities. We are working with a company called 'Empties Please'. They collect and recycle used ink and toner cartridges the environmentally friendly way and will donate the money raised back to Park Mead! It's very simple. All we have to do is collect used ink cartridges and put them in our recycle bin. 'Empties Please' will collect the bin when it's full and then donate money raised straight back to our school. Parent Mail letter with more details. Click on the below bullet point links for more information. The more cartridges we can collect the more we can raise. We also get points for every pound raised. Happy collecting!
EcoKids project - fill the bag -

bags are still available from office or outside food tech room every Friday morning

Batteries - boxes available upon request

Toners accepted for recycling

-

If your toner is not listed on here, we recommend contacting the manufacturer who may have a recycling scheme of their own.
If you could display a bin in your workplace on behalf of our school please contact 'Empties Please' on 0844 879 7179 or email info@emptiesplease.com. Please ensure you provide our school's name so proceeds are credited to Park Mead.
Every little helps! At each PTFA event our team collect the recycling and take it to the Recycling centre. If you have ideas you'd like to put forward please do contact Mhairi on parkmeadprimaryptfa@gmail.com. The PTFA want to enhance your children's environment and this is an important subject to embrace, teach and discuss with all our children.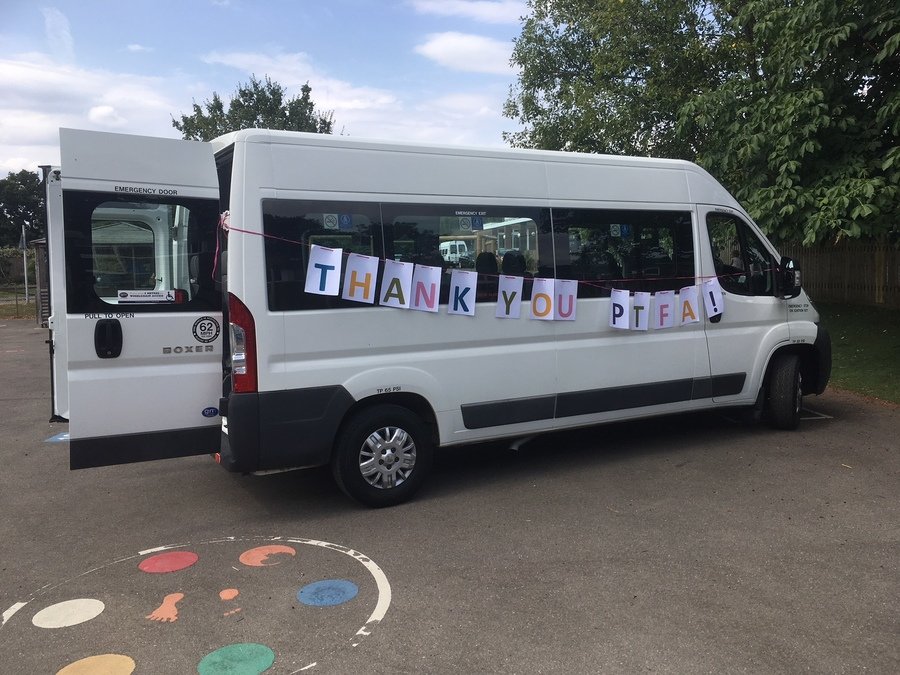 We really need your help! Every parent with a child attending Park Mead Primary automatically becomes a member of the PTFA and you are very welcome!
Without your help we won't be able to raise any money for your children. Last year we raised over an incredible £10,641, let's raise even more this year!
Above is a picture of our much needed school mini bus - this wouldn't have been possible without all the parents fundraising together.
Aims of the PTFA
The aims of the association are:
To support the school and advance the education of the pupils attending it

To promote the school within the community

To foster and extend positive relationships and communication between staff, parents and the wider school community
What does the PTFA do?
Every parent with a child attending Park Mead Primary automatically becomes a member of the PTFA. Registered as a charity, the organisation is run by a committee of parents with the aim of raising funds for the school. We run several events throughout the year, including quiz nights, bingo nights, a scarecrow competition, Christmas and Summer fairs. Plus an ongoing cake raffle and half termly tuck shops and much more.
One of our biggest fund-raising events is the annual PTFA pantomime which is written, directed and performed by staff, parents and pupils, both past and present. All the children love watching it...oh yes they do!
And what makes it all so worthwhile is that all this money is put back into the school and directly benefits each and every child at Park Mead Primary.
There are so many ways you can get involved with the school, whatever your circumstances, interests or skill-set. You don't even have to be on the school site to help!
Some examples of where we need your help:
Sell cake raffle tickets on a Friday morning before school

Help out packing up sweets for the tuck shop, or help out selling at the tuck shop

Man a stand for a short period of time at the Summer or Christmas Fair

Bake/buy sweet treats for a tuck shop

Sell refreshments at an event

Sell tickets to an event

Print/photo copy event flyers/posters

Donate/collect items for raffle prizes

Just give us ideas!

Share our events on your social media
New fundraising ideas are always welcome, just drop us an e-mail parkmeadprimaryptfa@gmail.com or talk to your class links (names below).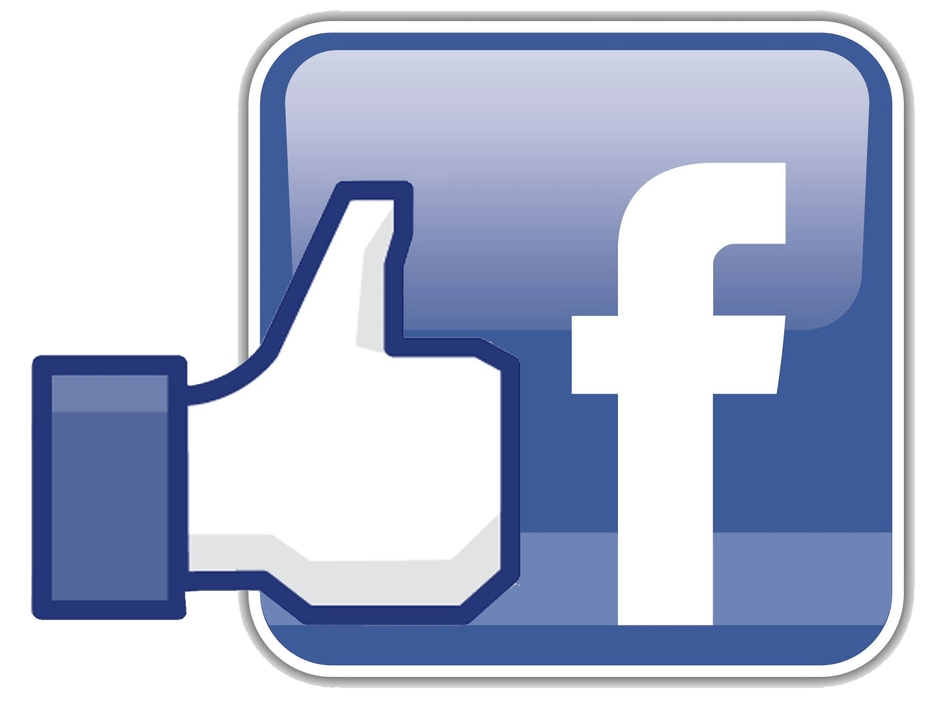 Follow us on Facebook - Park Mead Primary PTFA
Over the last year, thanks to the money raised through events, the PTFA has provided the school with the following:
A new minibus

Wow days across all year groups - including portrait painting, African drumming, pirate workshops and a variety of history workshops

Reading books

Class resources

SENDCO resources

Updating the wildlife area

Computer updates

Year 6 leavers disco

Year 6 leavers books

...and lots more!
Click here for more detail in the PTFA Treasurer's report & financial Summary
Who's Who in the PTFA?
This is the list of Committee Members and Class Links for the year 2021-22
Committee Members

Chair

Mhairi Coles

Vice Chair

Sindy Hammond Jones

Treasurer

Sarah Vague

Secretary
Lucy Kilnoch

Social Media and PR

Mel Booth

Summer Fair Link

Sindy Hammond Jones

Christmas Fair Link

Sara Burge

Cake Raffle Coordinator

Lisa Quinlan


Pantomime Coordinator

Amee Coles

Refreshments Coordinator

Jo Cowley
Class Links

RD

Jasmin Nicholson

RB

Katy Meakin, Helen Stewart and Ellie Hitchcock

1FT

Louise Miller, Lucy Kinloch and Lucie Korousova

1C

Kathryn Dunn, Sindy Hammond-Jones and Louise Taylor

2B

Caroline Willis and Katherine Wakely-Laughton

2CG

Tanya Neville-Towle and Amee Coles

3JH

Sindy Hammond Jones and Lisa Quinlan

3D

Jasmin Nicholson and Kathryn Dunn

4HE

Kat Ridley, Claire Stott, Kate Bell, Lucy Baggott and

Anita Jones

4BR

Helen Stewart and Fay Horler

5K

Jo Cowley

5PB

Tanya Neville-Towle and Lauren Kirsty Groom

6J

Lisa Quinlan and Emma de Vos Van Steenwijk

6B

Amy Langford, Jo Meddings, Ella Radley and Lyndsey Denyer
Yearly Schedule
This is the provisional schedule of planned events for the rest of the year (subject to change).
Event

Details

For most up to date information visit our Facebook site

Ongoing

Cake Raffle - Buy your weekly cake raffle ticket every Friday morning from 8.30am to 8.55am from wooden gazebo in the KS1 playground.

20p per ticket.

Raffle drawn in assembly and the lucky winner will be taking home a lovely cake for the weekend!
Getting in Touch
You can contact the PTFA via the school office, via your class link, or by emailing our Chair Mhairi on parkmeadprimaryptfa@gmail.com
Come and join the PTFA facebook page to keep up to date and have your say in new events.
https://www.facebook.com/ParkMeadPTFA/
Raise Money while you shop
Easyfundraising
Whenever you buy anything online you could also be raising a free donation for Park Mead. It doesn't cost you a penny extra! Just join up for free using this link
Download their automatic alert/widget/app and start shopping and raising money............
My Nametags
Hard wearing and time saving stick on labels for use on school uniforms, Football kits Brownie/Cubs uniforms etc. They are great for staying stuck to the inside of shoes! Order online at http://www.mynametags.com and use our unique School ID number 29670 to raise money for the PTFA
Stamptastic
Stamptastics special ink is great for fast labelling of items. It will last wash after wash and it can be used to stamp other items too, not just clothes. Use the schools unique code 5af156409fc00 and we'll receive 20% cash back. Order online at Stamptastic | Make Custom Stamps With Our Online Stamp Maker
Amazon Smile
When you shop with Amazon they give our Charity a 0.5% donation for no extra money. You still pay the same for your items you just go through smile instead. Please sign up to support us and spread the word to friends and family too. (This doesn't work with the Amazon shopping app - Website only)
Northbrook Wrapping Paper
Buy gift wrap and other items from Northbrook and select 'Park Mead School GU6 7HB' from the drop down box and Park Mead will receive 22% cash back
Riverford Veg Boxes
We get cash back if you sign up and get deliveries of veg boxes from Riverford Organic Farmers. Use the code SCH1224 when you register. Already a customer? Park Mead can still get cash back if you email ptfa@parkmeadschool.co.uk
Little Grippers
Littlegrippers.com supply school socks and sports socks with 'stayontechnology'. Use the code bts-parkmead at checkout and get 5% off and Park Mead will get up to £2 cash back per pack purchased.
Registered Charity Number 1061878
Park Mead Primary School, Park Drive, Cranleigh, Surrey, GU6 7HB
01483 274315
info@park-mead.surrey.sch.uk