Thursday 6th June
Another jam-packed day of activities! The day began with us planning out lunch as the children were given the challenge to purchase their lunch from a local market, using only their French language skills of course! We were very impressed to see every child having a go at speaking French and successfully purchasing their food - even with a little bartering (of course their sweet smiling faces might have helped!) and some children even conversed with the locals.
Once we had returned to the chateau, the children were given a time limit to present their food in the most creative way possible before it could be eaten! After filling their bellies, it was time for the afternoon activities. Some groups had their chance at canoeing, where diving and splashing was in abundance, while the other two groups had their turn at being Tarzan on the tree climb and Robin Hood with archery.
The evening was filled with munching on snails (yum!), birthday celebrations and disco dancing. The children are now tucked up in their beds ready for a few more activities
in the morning and then the journey home.
Wednesday 5th June
Today was a day full of excursions, French culture and dry weather! We began with a trip to a local organic farm, where the children learnt that there are more breeds of chickens than all of the chateaus in France! They had the opportunity to mix with chickens, rabbits and a very friendly, and hungry, goat. We learned all about organic farming techniques and the farmers were very impressed with the children's knowledge and questions.
After lunch back at Chateau de Tertre, we set off for the town of Bagnoles to complete a French trail, reading and answering questions in French in order to find our way from point to point. Some fantastic team work culminated in ice-creams alongside 'le lac'.
To round off a busy and eventful day, the children took part in the 'have a go show' which can only truly be appreciated by those of us familiar with children's game shows of the 1980s and 90s! Challenges included blindfolded yoghurt tasting, shoe sniffing, contortion and 'speed art'!

The children, yet again, represented themselves fantastically. Tomorrow we look forward to some more sunshine and adventures.
Tuesday 4th June
We began the day with a visit to 'Le Musee du Cidre' in Melleray-La-Valle and learned all about the apple and pear harvest and how fruit is turned to juice and then cider - of course, only the juice was tasted! This excursion allowed for plenty of French vocabulary and language to be used, especially as many children took the opportunity to spend some of their euros on juices, gifts and lollipops.
After returning to Le Chateau, we began the first of our outward bound type activities with groups one and two enjoying some 'extreme weather' canoeing and groups three and four climbing a rather tall tree, and having a go at some archery. Thankfully the weather eased up as the afternoon went by and a little sunshine began to creep through the clouds to brighten the day.

The day was finished with a raucous campfire with much singing, dancing, storytelling and roasted marshmallows.
The children have begun to build up their French Trip Diaries, making good use of their prior and new found knowledge of the French language to recount their experiences.
Five very proud teachers again heard from various staff at PGL, our coach driver and staff at the cider museum, as to the impeccable manners, and enthusiasm, of all of the children. The children's behaviour continues to be a credit to themselves and their school. We are all looking forward to tomorrow's activities including a 'town trail' and visit to a local organic farm.
Monday 3rd June
After a long day of travelling, we arrived at our home for the next five days - Chateau de Tertre.
Once on the ferry, the children were entertained by two quizzes (naturally Park Mead won both), a game of bingo and numerous card games. The children's behaviour was impeccable and we were very proud of how they represented Park Mead.
This was followed by a three hour drive through Normandy. We arrived and were welcomed by our tour guide - Emily. The children settled themselves into their rooms and explored the PGL site. They filled their bellies with a tasty dinner and were already putting their language skills to the test.
The evening was finished off with some mini Olympic games. The children are now tucked up in their beds filled with excitement for tomorrow's activities.
Year 6
Miss Bayne

6B

Mrs Berry

6BE

Mrs Barnes

6B

Mrs Lewis

6B and 6BE

Mrs Hailey

6B

Mrs Leighton

6BE

Mrs Gordon

6BE
Termly Curriculum Focus:
Geography: All around the World - We will be looking at different areas around the world and focusing on the Amazon Rain-forest. This
will link to our English and we will also compare it to our local area.
English: Writing to inform - We will start the term discuss and writing a balanced argument about children's access to the internet
(to link to PSHE: E-Saftey). Later in the first half of the term we will be writing a dual piece to persuade the public to protect the rainforests. In addition to this we will be studying a variety of grammar techniques to control how our work is read.
Maths: - Decimals, percentages, units of measure (including time), and areas and volume.
Homework:
Reading records and guided reading books (borrowed or from home) are expected to be in school every day.
All homework is to be handed in/completed for Tuesdays.
Every week:
TTRockstars - 30 minutes every week https://ttrockstars.com/
Spelling homework - Look, cover, write, check plus full sentences to written in joined handwriting.
- Completing tasks on Spelling Shed https://play.edshed.co/login
Reading - 15 minutes, 5 times a week. (If guided reading homework is set this is included in this reading not additional
reading) Children are expected to record the pages they have read and a brief summary of their reading.
Maths - This will alternate weekly between two different tasks, which children should spend no longer than 30 minutes completing:
arithmetic books (children should hand in any sheets used for working out and complete required corrections before moving on to the next page).
online activities these are linked to the previous week's learning and selected to reinforce their knowledge. https://www.mymaths.co.uk/ This differs from previous online homework: the work requires more written calculations so
children have been advised to have paper for jottings while completing the work.
All log ins for all homework are at the front of the children's reading record.
Every other week:
Learning Logs - Children will be able to select from a given list a task to research. They are required to complete one task each fortnight and over the term to have completed a Learning Log from each selection. We will be looking for evidence of research and use of prior knowledge, care taken over the presentation and effort.
An electronic version of the task sheet can be found below.
Websites to help: - Geography: https://kidsgeo.com/geography-for-kids/
https://www.ducksters.com/geography/
https://www.natgeokids.com/uk/category/discover/geography/
- Maths: www.amathsdictionaryforkids.com/
- English: www.bbc.com/bitesize/levels/zbr9wmn
If there is any difficulty assessing the only line homework, please make a note in your child's reading record.
PE Days: 6B: Monday, Tuesday, Friday 6BE: Tuesday, Wednesday, Friday (dependent on the week)
Library Days: Thursdays To access Reading Cloud, click here.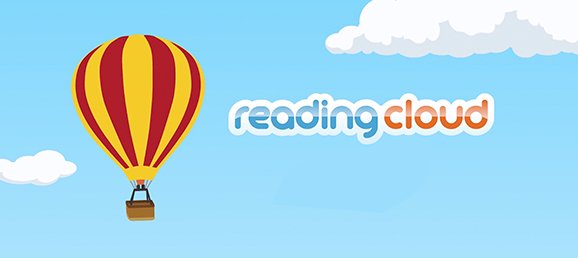 Other Days: