Year 6
Miss Bayne

6B

Mrs Berry

6J

Miss Payne

6B

Mrs Brown

6J

Mrs Davies

6B

Mr Harding

6J
PE days
Children to arrive in their PE kits on Wednesdays and Fridays. Dress suitably for the weather: please provide children with black or dark blue leggings or tracksuit bottoms and a sweater when cold; hats and sun-cream for warmer weather.
Homework
Reading - 5 times a week for 20 minutes or more. This must be recorded Reading Records and will be checked on Tuesdays.
My Maths - Set on Wednesday and due in the following Tuesday www.mymaths.co.uk
Spelling Shed - Set on Wednesday and due in the following Tuesday www.spellingshed.com
Timetables Rockstars - 25 minutes a week minimum - checked on Fridays www.ttrockstars.com
Learning Logs - set on a 3 week rota - children have 2 weeks to complete the work and will have it returned a week after handed in. Children are expected to spend a minimum of 2 hours on it over the 2 weeks.
Click here to see the Autumn Learning Log tasks - chose which learning log to complete.
SPRING TERM LEARNING LOG: here!
Websites to help learning: - Maths: www.amathsdictionaryforkids.com/
- English: www.bbc.com/bitesize/levels/zbr9wmn
This will be added to as work is set.
https://bookcreator.com/ (Children will need to create a log in)
Apps that are free and useful: Seesaw Class, Apple Clips, GarageBand, Keynotes, ThingLink, ibisPaint X, LbQ, Popplet, AnimateAnything, Do Ink GreenScreen (All creations from these apps can be uploaded to Seesaw)
SATS Information: 09.05.22
The information PowerPoint can be found here (updated 20th April 2022)
Breakfast club will be available all week at a cost of £1 a day.
Access Reading Cloud, click here. to order library books.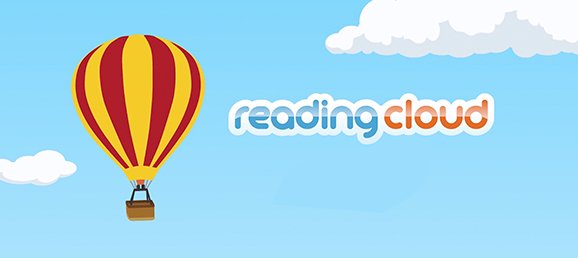 Isle of Wight: Monday
After our journey to Portsmouth, it was all aboard the ferry where we sailed to the Isle of Wight. We left the rain and sea mist behind and it felt like we were on holiday as we stepped off our vessel into the sun!
We soon arrived at the PGL centre where we were welcomed by our group leader and soon settled into our rooms.
We enjoyed a tour of the centre before filling our bellies with our first dinner. The day was topped off with songs, jokes and stories around the camp fire.
Now it is time to settle down for our first night ready for our first fun-filled day.
Isle of Wight: Tuesday
Everyone enjoyed waking to the fresh air this morning after a good night's sleep and they were ready for the activities ahead. All groups enjoyed "hanging out" on the giant swing, which got their stomachs whirling. Some got to test their strength on the climbing wall, while others worked together to attempt to beat Jacob's ladder, where they had to work together to to reach the top as the rungs got wider.
In other activities, the children got to keep their feet on the ground with a blind-folded sensory trail, archery (not blindfolded!) and a photo challenge.
Bellies are now once again full, and the children are settling down to recharge the batteries ready for another exciting day tomorrow.
Isle of Wight: Wednesday
Year 6 have been busy again with a day full of activities - this time with feet nearer to the ground.
Today, the children have been building their team work skills, facing challenges and supporting each other with a positive mental attitude. Some became ninjas on the Challenge Course and later used the skills on the Low Ropes activity, while others worked together to build a working buggy. Together, we competed in the Wacky Races, which in our opinion the teachers won - the children may say differently! All this was followed by a lovely afternoon on the beach with games and hunting for Isle of Wight blue.
Isle of Wight: Thursday
Our final full day included a mixture of activities including the sensory trail, where the children were blind-folded and had to work together to find their way around a course resulting in lots of laughter and screams. They also took part in survival training, learning to build dens, light fires and and whittling. Others took to the sky again with Jacob's ladder, vertical challenge and the giant swing. Team build continued in the buggy building challenge. Children are once again suitably shattered and settling down for their final sleep before retuning home tomorrow (after a few more activities of course!)
Park Mead Primary School, Park Drive, Cranleigh, Surrey, GU6 7HB
01483 274315
info@park-mead.surrey.sch.uk