Y

ear

3
Picture to follow
Picture to follow

Mrs Desmond

3D

Mrs Tickner

3JT (Mon-Tues)

Mrs Jimmison

3JT (Wed-Fri)

Mrs Wigfield

3JT

Miss Heath

3JT

Mrs Brown

3D

Mrs Davies

3D

Mrs Gordon

3D

Mrs Butler

3D
Well done for a great first term Year 3.
One more week to go until the half term holiday.
Remember it's our library visit this week.
Termly Curriculum Focus:
The Stone Age, The Bronze Age and The Iron Age
The children will be learning about prehistoric Britain through a range of tasks.
Iron Age Day will be on Thursday 12th November. Details have been sent out via parent mail. Please dress your child up in the style of an Iron Age child and send in a large cardboard shield for the day.
English:
Writing to Entertain -
Discussion writing - Should the Wolf be forgiven?
The children will be taught how to give a reasoned and balanced point of view.
Home Learning
If your child is unable to attend school, Oak National Academy has a series of lessons on writing a discussion which are available by clicking the link below.
https://classroom.thenational.academy/units/discussion-should-animals-be-kept-in-zoos-0b84
Maths:
Place Value: numbers to 1000, finding 1, 10, 100 more or less than a given number, comparing numbers and objects to 1000, ordering numbers and counting in 50's and 100's.
Addition & Subtraction: adding and subtracting multiples, adding and subtracting 1, 2 and 3 digit numbers - not crossing 10 and 100 then crossing 10 and 100.
Multiplication & Division: understanding equal groups, recall and use multiplication and division facts for the 3, 4 and 8 times tables.
If your child is not able to attend school due to isolating, below are links you will find useful:
White Rose w/b 15/10/2020 Video links
W/B 12/10/2020
| Name | |
| --- | --- |
| Y2-Autumn-Block-2-WO12-Add-2-digit-numbers-2-2019.pdf | Download |
| Y2-Autumn-Block-2-WO14-Subtract-2-digit-numbers-2-2019.pdf | Download |
| Y3-Autumn-Block-2-WO7-Subtract-a-2-digit-number-from-a-3-digit-number-crossing-100-2019.pdf | Download |
| Y3-Autumn-Block-2-WO8-Add-and-subtract-100s-2019.pdf | Download |
| Y3-Autumn-Block-2-WO9-Spot-the-pattern-making-it-explicit-2019.pdf | Download |
Showing 1-5 of 5
This week, we are completing the subtraction sheet from last week's lesson as in class, the children needed more consolidation on column addition. Then we will discuss problem solving. We will then complete the half term's assessment. The one attached is an alternative for you to do at home. On Friday, we will complete the adding and subtracting 2 digit and 3 digit numbers work.
Great short maths lessons to encourage thinking from Gareth Metcalfe : maths videos
Science: Identifying different types of rocks, how fossils are made and investigating soils.
PE:
Children should come to school in their PE kits. Tracksuits are advisable in cold weather as PE will be outdoors whenever possible. Trainers are essential.
Weather and space permitting classes will do PE on these days:
3D:
Monday and Wednesday
3JT:
Tuesday and Wednesday
ART: both classes will do art on a Friday afternoon. If you would like your child to wear an old t-shirt, shirt or apron to protect their clothes, please send one in to keep in their locker. Please make sure they can independently put it on and take it off.
Homework:
Reading:
Your child has now been assessed and is on the correct colour band for their ability.
We are collecting in reading books and records on Mondays and Thursdays.
You may find that your child brings home a reading book that they have already read. We are doing our best to avoid this but we currently only have small class sets of each colour band in each bubble and therefore the choice is limited.
Please try to read with your child for 10 minutes every day. Short, daily reading is the best way to help your child progress in this area.
Please note in your child's reading record when they have read to you.
Please take a look at these helpful questions to discuss with your child as you are reading to further their comprehension.
Reading question stems
To access Reading Cloud, click here.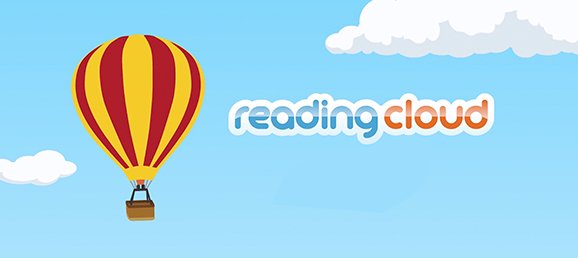 Library:
Year 3 library days are now alternate Thursdays.
Spelling:
Homework will be set each week on a Friday (3JT) or Tuesday (3D).
Children should access Spelling Shed at least 3 times per week for 10 minutes.
Log ins and passwords are on the inside cover of their yellow reading diary. You will find a QR code and their passwords under the title 'EdShed.'
It will link to the spelling patterns the children are learning in class that week. This is online on Spelling Shed.
To access Spelling Shed, click here.
Maths:
Please practise times tables using TT Rockstars.
Children should also access Times Tables Rockstars at least 3 times per week for 10 minutes.
Log in details are in the front of the children's reading records.
To access TT Rockstars, click here.
MyMaths will be set as often as we can. We aim for weekly, but sometimes there are not enough homework activities on the site relevant to set.
To access My Maths, click here.