Information regarding the wider reopening of Park Mead and welcoming Year 1 back to the classroom
Structure of the school day
Once inside the classroom, your child will wash their hands, find their seats and place all their belongings at their individual desk. They will then complete a morning activity at their desks. During the morning we will then complete the home learning maths and English task, a phonics task and some whole class guided reading. The order of the day may change to ensure that everyone is happy and calm. We will use the additional time around the core subjects to access the continuous provision and outdoor areas, with a focus on mental wellbeing. The guidance recommends that we should try and support social distancing and this will be done while seated at tables. When using the continuous provision and outdoor areas we will limit the number of children using each resource and ensure resources are wiped down at key points during the day.
Lunchtimes will look very different on our return as we will each have a designated area in which to play and this area will only be for your child's group. There will be no mixing of the year group during this time. Lunch will be taken in the classrooms at desks or outside in your child's area if the weather is nice. The children will have a lunchbreak as they do at present. We will also take breaks throughout the day to support children's wellbeing.
The afternoon sessions will consist of one topic based activity and one foundation subject activity across the two days. Again children will be able to access continuous provision and outdoor activities during these times.
Seesaw
To ensure that all children have the same access to learning opportunities we will be using the home learning activities in class. We will be changing how we release the weekly activities to support this.
On a Sunday night we will release the tasks for Monday and Tuesday. Children in 1JB who are attending school will complete the maths and English tasks in class. Ideally, children attending school from 1FW will complete these tasks before coming to school on the Thursday as the tasks are often linked.
On a Wednesday night we will release the tasks for Thursday and Friday. Children attending school from 1FW will complete these in class and children from 1JB should complete them at home.
Those children who remain at home can continue to complete these tasks when they have time to do so.
General Reminders…
We won't be able to hear children read individually due to the close proximity so we would ask that this is still a priority at home. On the Year 1 page of the website there are several links to online books as the mixing of resources between home and school is not allowed.
Please ensure your child has a clearly named water bottle and pencil case to keep in class.
We want to make the most of the fabulous grounds at school and would like to go outside everyday whatever the weather! Children will need to have a named waterproof in school each day, and sun cream applied before school on warmer days.
Year 1
Welcome back Year 1! We hope you all had a lovely half term. Below is an overview of the half term ahead (Summer 2: Monday 1st June 2020 - Wednesday 22nd July 2020).
Mrs Fisher

1FW

(Mon-Tues)

Mrs Walker

1FW

(Wed-Fri)

Mrs Johnston

1JB

(Wed-Fri)

Mrs Bellman

1JB

(Mon-Tues)

Mrs Horler

1FW

Teaching Assistant

Mrs Tan

1JB

Teaching Assistant
English
Our English unit of work this half term is based on Sidney the Spider and his tale of friendship.
Handwriting is a key focus in Year 1 so please can all the English activities that we set on Seesaw be handwritten in the exercise book we have provided or on paper rather than typed. A photo can then be taken and uploaded to your child's Seesaw account for us to comment on. Templates can be downloaded below:
Non negotiables
Please reinforce our Year 1 non-negotiables for writing. These are:
Using our cursive handwriting, forming our letters correctly.
Sitting our letters on the line and ensuring ascending (tall) and descending (long) letters reach high/low enough.
Putting finger spaces in between words.
Using capital letters at the beginning of each sentence and for proper nouns.
Using full stops at the end of sentences.
Reading
Please continue to read with your child as often as possible. A good website is Oxford Owl. This will give you access to a wide variety of free eBooks that are arranged according to age and reading level. Click on 'Join us' under the 'Oxford Owl for School' link and set up your own username and password to access the free eBook library. Rising Stars are also offering a 90 day free trial to their entire reading library. Their colour bands vary from ours but you can use the Key Stage 1 resources and find a match to your child's reading level. As we get a chance to look at it further we will give you more information on how the levels match. Reading Eggs is also spoken of highly on teaching sites and has a 30 day trial - keeping things exciting is key to keeping the children motivated.
Handwriting
We have uploaded two new handwriting packs below for this half term. One of these contains the first 100 high frequency words. We have loved seeing photos of the tricky word trees on Seesaw. Handwriting these words will also help your child learn how to spell them. In addition, we have uploaded a Phase 5 Sentence pack which will help to consolidate the Phase 5 sounds. Please encourage your child to complete no more than one page a day. Don't worry if you haven't got a printer, copy each page into the exercise book or onto paper instead.
Below you will find a handwriting pack for the next 200 high frequency words:
Next 200 High Frequency Words Handwriting
Phonics
We will set a Phonics task on Seesaw each week to reinforce the sounds and tricky words the children have learnt so far. Below you will find a video of how to pronounce each phoneme correctly and printable flash cards for phases 2 - 5. You will be able to find interactive versions of these on the Phonics Play website (flash cards - speed trial/ time challenge and tricky words trucks). We use this website frequently during Phonics sessions at school. The subscription is now free (username: march20, password: home). A quick daily run through of the sounds and tricky words, either printed or interactive, followed by one of the Phonics Play games, for example buried treasure, would be ideal. Once your child is confident with these, please explore the phase 5 Phonics Play interactive resources for alternative pronunciations and alternative spellings.

Also remember that daily Letters and Sounds lessons are available on YouTube: https://www.youtube.com/channel/UCP_FbjYUP_UtldV2K_-niWw

Mathematics
We use White Rose Maths as the basis of all our Maths planning at Park Mead. A paper copy of the activities for the home learning lessons can be found below. Every lesson comes with a short video showing you clearly and simply how to help your child carry out the activity successfully. Please note that White Rose are repeating some of the content they released earlier in the lockdown period from before we started uploading it to Seesaw. If you have already completed this content with your child, please use the alternative lessons and videos instead. You will also find an additional activity for each week below.
Topic/Science:
Our topic for the summer term is 'Gardener's World'. We will be moving onto insects and other wildlife found in our gardens this half term. This is usually a favourite among the Year 1 team as we can get out and about exploring the school grounds. We would encourage you to do the same by taking your child's learning outside to the garden and on local walks. Whilst we will provide a weekly activity to support this topic on Seesaw, first-hand experience exploring and investigating the natural world is the best way for children to learn.
Below are some websites you may like to use to reinforce your child's learning at home:
Minibeast video and quiz:
https://www.bbc.co.uk/bitesize/topics/z6882hv/articles/z9fkwmn
Minibeast facts, gallery, videos, activities, and books:
https://www.theschoolrun.com/homework-help/minibeasts
Interactive minibeast activities:
https://www.topmarks.co.uk/search.aspx?q=minibeast
A to Z of minibeasts:
https://www.wildlifewatch.org.uk/explore-wildlife/animals/minibeasts
Build a minibeast hotel:
https://schoolgardening.rhs.org.uk/Resources/Activity/Make-a-simple-bug-or-ladybird-home
What is a minibeast?
https://www.woodlandtrust.org.uk/blog/2019/05/minibeast-facts/
Bug facts:
https://www.natgeokids.com/uk/?s=Bugs
Websites and Activities:
Maths Websites:
https://whiterosemaths.com/homelearning/
Presentations and downloadable workbooks which are easy to use for parents. New material is being released each week.
https://www.topmarks.co.uk/maths-games
A range of interactive maths games categorised by age group.
Your child will have brought home a log in for this website - it will support their learning in number facts.
https://ttrockstars.com/
Your child will have brought home a log in for this website - it is learning times tables so please use with caution as it will be tricky.
https://www.oxfordowl.co.uk/for-home/kids-activities/fun-maths-games-and-activities/
Free games and activities to play and do at home.
https://www.bbc.co.uk/bitesize/subjects/zjxhfg8
BBC Bitesize maths games and activities.
https://www.bbc.co.uk/cbeebies/topics/numeracy
Games and links to videos and maths songs such as Numberblocks.
https://www.ictgames.com/mobilePage/
Maths homework grid - Y1
A grid of activities to complete daily with your child - this has video links to support their learning.
Phonics Websites:
https://www.youtube.com/user/breakthruchris
Mr Thorne Network - Mr Thorne teaches the sounds with the help of Geraldine the Giraffe.
https://www.readwithphonics.com/
Interactive games for all phases of phonics.
https://www.phonicsbloom.com/
Phonic games linked to all phases to reinforce learning.
https://www.phonicsplay.co.uk/
We use this site in school (through an educational subscription). There are lots of free fun games to play. They have made this free during school closures.
http://www.ictgames.com/
Interactive games for phonics and reading.
http://www.letters-and-sounds.com/
Link the children's learning to the correct phase and play the games to reinforce the sounds.
https://www.oxfordowl.co.uk/for-home/kids-activities/
Various games and activities.
Reading Websites:
Free eBook library when you create a username and password.
Science Websites:
https://explorify.wellcome.ac.uk/
Free resource produced by The Wellcome Trust. Mark each activity that you do as 'done' to unlock more activities.
https://www.rigb.org/families/experimental
Home science activities which are fun and easy to do.
http://treetoolsforschools.org.uk/menu/?_ga=2.146391348.1461780378.1584897294-1414910273.1584897294
Garden and wood activities.
https://www.science-sparks.com/
Science experiments for children.
Suggested Activities:
Here is a list of some practical activities you might like to try at home during this time.
Read your favourite story to/with an adult. Can you act out the story together?
Use some objects that you have at home (e.g. pasta, buttons, pebbles, Lego etc) to make repeating patterns.
Make your own board game with a number track. What are your rules going to be? Play your game with your family.
Choose a sound you are finding tricky to remember. Go on a hunt for objects that have this sound in their name. Can you write some silly sentences about them?
Spread hope and paint or create a rainbow. Display it in your window for others to enjoy.
Make a scavenger hunt for your family in your garden or around your home. Write a list of objects you would like them to find and give them a time limit.
Use a range of different objects (e.g. cushions, boxes, chairs etc) to create a course to move a football round.
Make a piece of outdoor/land art using the natural materials you can find around you.
Bake a cake or some cookies. Use your imagination to decorate them creatively.
Draw a picture of an object in your house without taking your pencil off the paper!
Create a hopscotch grid using chalk and play.
Play games - Hide and Seek, Eye Spy, Stuck in the Mud, Musical Statues, Simon Says etc.
Throwing and catching. How many times can you throw and catch a ball to a partner without dropping it?
Create and complete an obstacle course.
Choose three items from around your house and use them as the inspiration to write a funny story e.g. saucepan, teddy, socks.
Use Facetime/Zoom/Skype to read a story to a family member.
Build a den in the living room or in the garden.
Make mud pies in the garden or at the park.
Plant seeds for flowers/vegetables/herbs.
Make a jigsaw puzzle by cutting up a picture - challenge a family member to put it back together.
Make a sign for you bedroom door.
Make window poster to cheer up passers by or neighbours.
Write a letter to friends or family.
Bird watching - can you write the names of the birds you spot? Maybe you can draw them?
Minibeast hunting - can you write the names of the insects you spot? Maybe you can draw them?
Rock painting - maybe you can create some characters from your favourite stories?
Junk modelling using recyclable materials.
Find out 10 facts about your favourite animal/car/dinosaur/place etc.
Make your own top trumps game about animals/cars/dinosaurs/places.
Make up silly stories together - take turns to add sentences or sections of the story.
Play who am I?
Please do try to read with your child as much as possible - sharing stories is equally as important as accessing school reading scheme texts.
To access Reading Cloud, click here.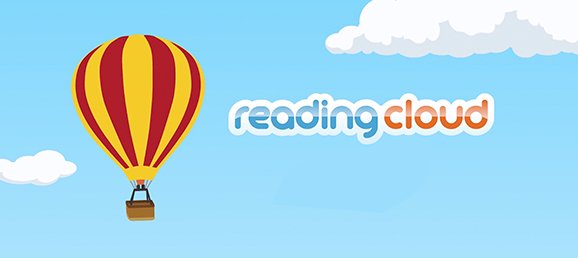 Pie Corbett is the creator of the Talk4Writing scheme of work we follow in English. Here you will find suggestions for key books for each year group and activities linked to them: