Mr Edwards

4HE

Mrs Harrison

4HE

Mrs Tunnell

4HE

Mrs Richardson

4BR

Mrs Browne
4BR

Mrs Bickmore

4BR
Autumn 1
Welcome back!
On this page you find all our current topics along with useful information.
A reminder of drop-off and collections times:
Drop-off: 8.40am
Collection: 3.20pm
PE days

Children will need to attend school in their PE kits on these days, week beginning 6th September.
4BR Monday and Thursday
4HE Tuesday and Thursday
Homework (will commence the week beginning 13.9.21)
Reading: Your child should read daily and record in their reading journal.
Spelling: Your child should try to play at least 3 games on Spelling Shed (Spellings will be updated each Tuesday)
Maths : Your child should log on to TTRockstars for 15mins two-three times weekly.
Arithmetic books will be sent home each week on a Thursday to be returned by Tuesday.
Maths
Place Value
represent numbers to 100
understand 100s, 10s and 1s
number lines to 1000
round to nearest 10
round to nearest 100
Count in 1000s
1000s, 100s,10s and 1s
Partitioning
Numberline to 10,000
Find 1, 10, 100 more or less
1000 more or less
Compare 4 digit numbers
Order numbers
Round to nearest 1000
Count in 25s
Negative numbers
Roman numerals
End of block test
Useful Homework Grid: Maths Homework Grid Yr4.docx
TTRockstars: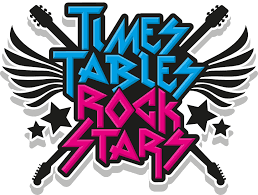 Park Mead Primary School, Park Drive, Cranleigh, Surrey, GU6 7HB
01483 274315
info@park-mead.surrey.sch.uk